17% New Customer Discount for Travel Juneau Partners!
We are offering a discount of 17% to all new customers* on their first order! Printing Trade Company is a one-stop commercial printing shop that can handle jobs of all sizes. Some of the services we offer include: Business Cards, Rack Cards, Pamphlets, Flyers, Posters, Booklets, Envelopes, Maps, Calendars, Letterhead, Labels, Banners, and so much more! We are equipped and capable of handling all of your printing needs including small quantities of high-quality color digital printing. We also offer full design services. Please mention the "New Customer Discount" when you request a quote or place an order. *This offer is limited to Partners of Travel Juneau.
Valid Locations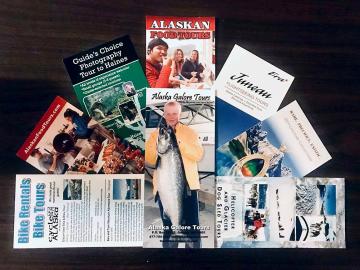 10002 Crazy Horse Dr., Juneau, AK 99801
Phone: (907) 789-7636
Printing Trade Company is a full-service commercial printing solution that takes jobs of all sizes.
details

Visit Website


Map It