JUNEAU VISITOR INFORMATION
CURRENT CITYWIDE SAFETY AND MITIGATION MEASURES
Last updated on 4/19/21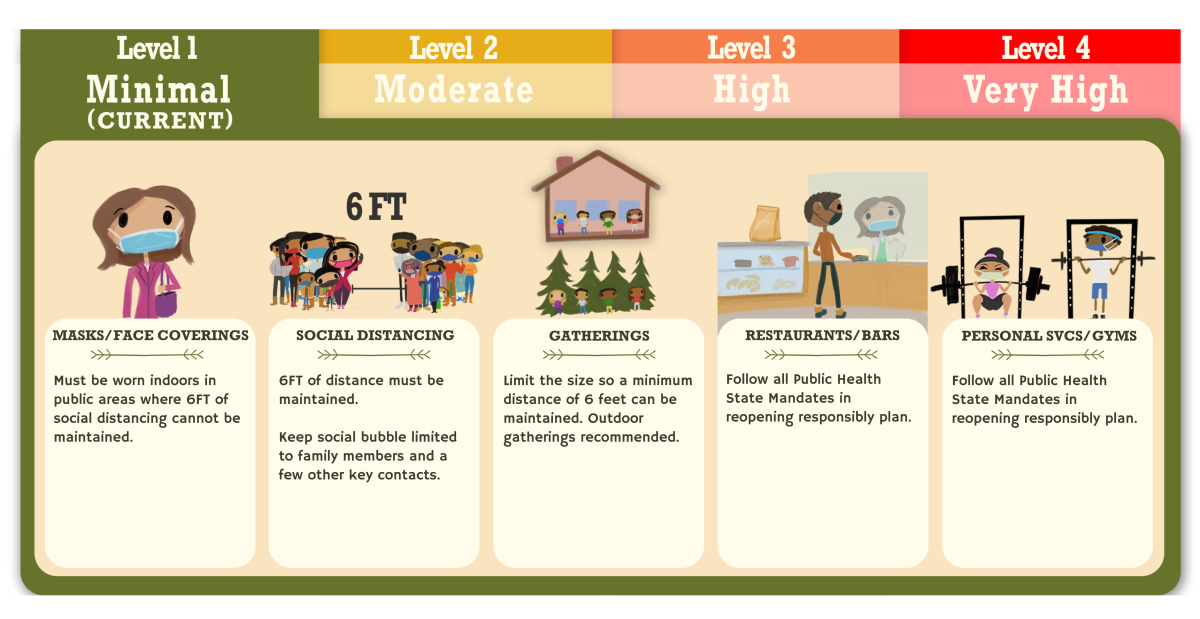 PLEASE EVALUATE ALL RISK METRICS AND MITIGATION MEASURES
JUNEAU IS OPEN
When you're ready to travel again, we are ready for you. Juneau businesses continue to provide services through the rapidly changing times. Some businesses may have limited services or hours, so please contact them directly for detailed information. For a full list of businesses committed to following the latest safety protocols visit our WE CARE page. For more information on Alaska's wilderness capital city, visit the Travel Juneau website. We look forward to seeing you soon!
TRAVEL RESTRICTIONS: KNOW BEFORE YOU GO
Until May 1, 2021, the City and Borough of Juneau (CBJ) requires all non-resident travelers to arrive with proof of a qualifying negative COVID-19 test taken within 72 hours of departure OR to take a COVID-19 test upon arrival in Juneau and self-quarantine at your expense until results arrive.
Visitors who are not fully vaccinated upon arrival are required to follow strict social distancing for five days. Alaska residents traveling into Juneau also have travel restrictions. 
Please note that people who have been fully vaccinated at least 2 weeks prior to travel should follow pre-travel testing protocols but do not need to strictly social distance upon arrival. 
Click on the following link to read CBJ's Emergency Ordinance with clarification regarding fully vaccinated individuals and the expiration date of May 1st for strict social distancing.  
For inquiries regarding visiting the great state of Alaska, call the COVID-19 Traveler Hotline at 907-258-4217, or visit the Alaska Travel Industry Association website. 
Please monitor both the State of Alaska and the City & Borough of Juneau websites for the most current mandates or restrictions as you plan your trip. Juneau Cares is supported by a grant from the City & Borough of Juneau.