JUNEAU VISITOR INFORMATION
CURRENT CITYWIDE SAFETY AND MITIGATION MEASURES
updated 1/24/22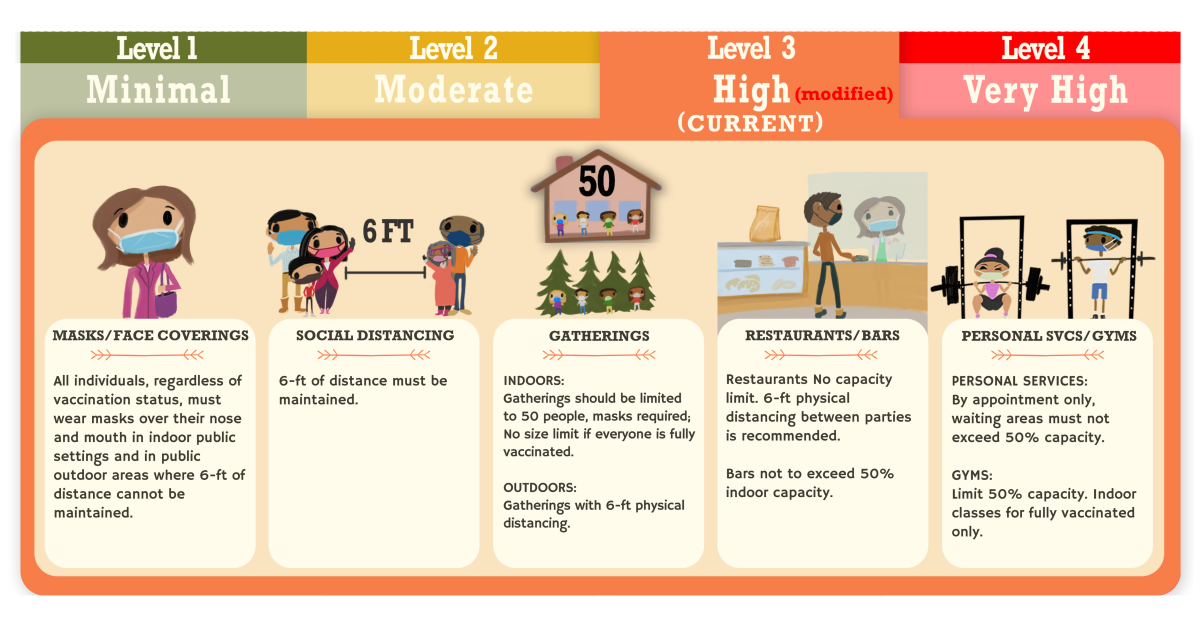 PLEASE EVALUATE ALL RISK METRICS AND MITIGATION MEASURES
JUNEAU IS OPEN
When you're ready to travel, we are ready for you. Juneau businesses continue to provide services through the rapidly changing times. Some businesses may have limited services or hours, so please contact them directly for detailed information. For a full list of businesses committed to following the latest safety protocols visit our WE CARE page. For more information on Alaska's wilderness capital city, visit the Travel Juneau website. We look forward to seeing you soon!
TRAVEL RESTRICTIONS: KNOW BEFORE YOU GO
Starting May 12, 2021, unvaccinated travelers are recommended (but not required) to either take a pre-travel test or a free COVID-19 airport test, avoid indoor public areas and crowded locations until they get their test result, and return to the airport for a follow-up test in 5-14 days.
Fully-vaccinated travelers are not asked to test or self-quarantine.
Masks/face coverings must be worn indoors in public areas regardless of vaccination status.
For inquiries regarding visiting the great state of Alaska, call the COVID-19 Traveler Hotline at 907-258-4217, or visit the Alaska Travel Industry Association website. 
Please monitor the State of Alaska website for the most current mandates or restrictions as you plan your trip. 
Juneau Cares is supported by a grant from the City & Borough of Juneau.