Go Above and Beyond in Juneau this Summer
Friday, April 22, 2022 11:00 AM by Above and Beyond Alaska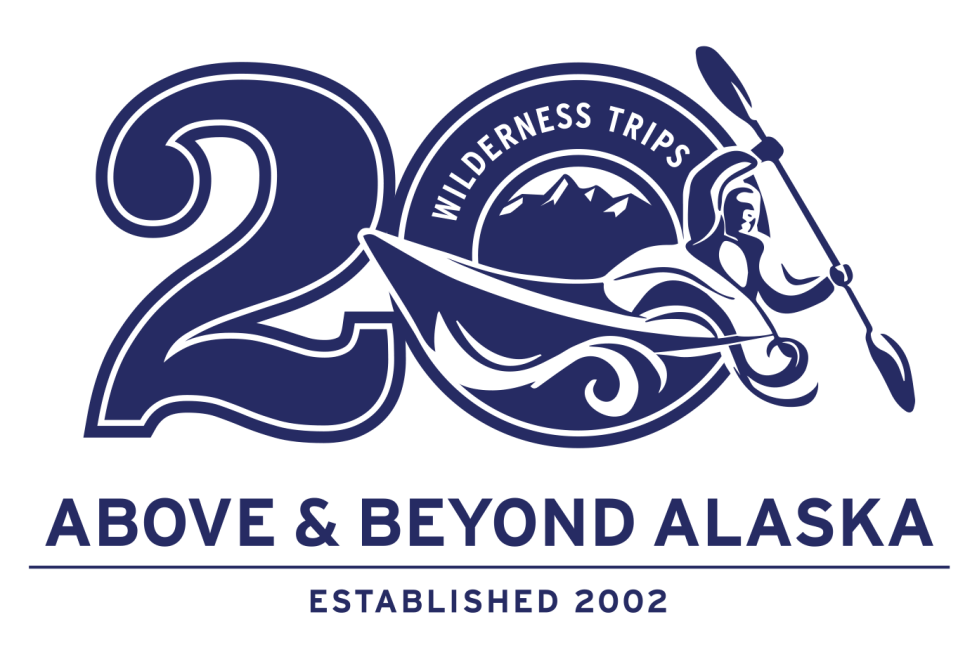 How to go Above and Beyond in Juneau this summer
If Alaska is the Last Frontier full of wilderness and adventure, Juneau is the city that makes it accessible. Whether you want to walk on a glacier, kayak with humpback whales, or observe coastal brown bears in their natural habitat a trip to Juneau puts all of that within an easy day trip. To take the convenience to a whole new level, one company can take you to all three! Above and Beyond Alaska specializes in tours that immerse you in Alaska's wilderness and all of them depart from the convenience of Alaska's capital city - Juneau!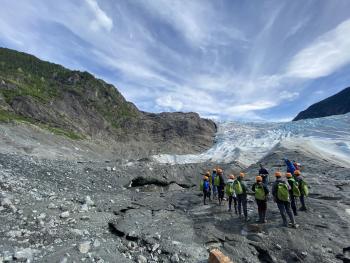 Get the Glacier Blues
The Mendenhall Glacier is just a 15 minute drive from downtown Juneau, Alaska and is considered to be one of the most accessible glaciers in the world. While most of Juneau's visitors head to the US Forest Service's visitor center, guests of Above and Beyond get an up-close and personal view via canoe or hiking trail. Each has its benefits and quirks: the canoe paddle provides excellent views of the glacier's terminus and surrounding cliffs while the trail offers a unique challenge and perspective of the Tongass National Forest. Whether by water or trail, the end result of walking on the Mendenhall Glacier is the ultimate in Juneau adventure! Gaze into deep glacier crevasses, explore the recently exposed cliffs, and find out the real reason that ice is so gosh-darn blue! -  all while under the professional guidance of an expert guide.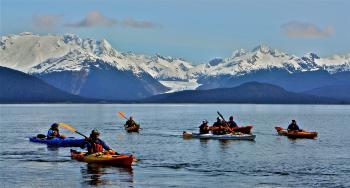 Paddle Whale-y Whale-y Hard 
Juneau's coastal waters are often considered to be one of the best whale watching locations on the planet. Our much-beloved humpback whales use Alaska's Inside Passage as their summer feeding grounds - or playground if you're one of their newborn calves! The Chilkat and Coastal mountain ranges make for incredible backdrops as you observe not just humpbacks but sea lions, seals, bald eagles, and maybe even orcas. If you think that the six passenger motor boat gets you up close and personal just wait until you launch into the double kayaks! There is something about observing Juneau's oceanic wildlife from such a close perspective that makes you appreciate it even more.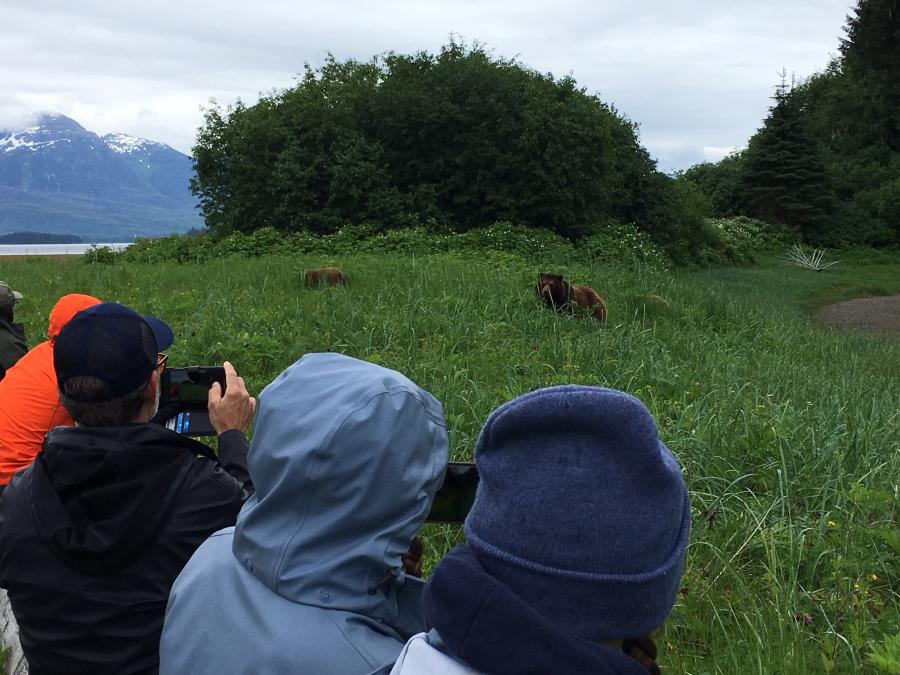 The Bear Necessities
Juneau sits just east of Admiralty Island - the seventh largest island in the United States and home to North America's densest coastal brown population - and the Pack Creek Bear Sanctuary. A short float plane flight and kayak paddle brings you right to the shores of Pack Creek and puts you in a prime location to observe the brown bears (not grizzly bears) that call it home. The summer is a busy time for Pack Creek's brown bears, too, with mating season from late May to June and annual salmon runs in July and August. The Fortress of the Bears tour with Above and Beyond is the ultimate Southeast Alaskan adventure complete with float plane, kayak, and bear-viewing - are you up for the adventure?!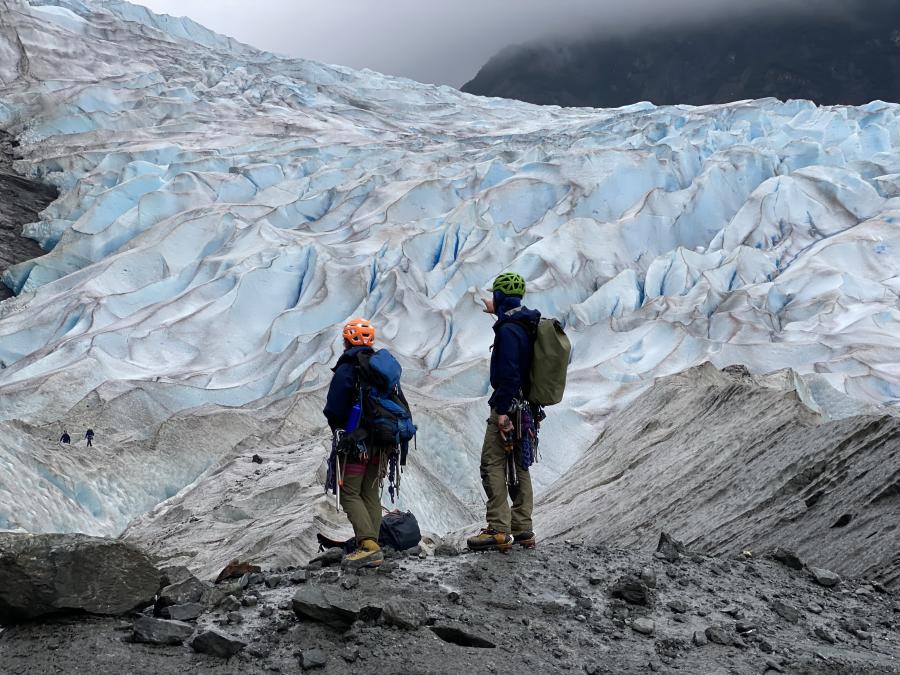 All from the Convenience of One Home Base
Sure, you can find glaciers and whales and bears in other parts of Alaska but we challenge you to find a location that has all three so easily accessible. The added bonus of all this convenience being right in Juneau's backyard is that when you're not on tour you can enjoy the incredible museums, culture, culinary scene, and night life that Juneau has to offer.

Author: Above and Beyond Alaska
A locally owned and operated boutique guiding company with certified guides that provide a fully outfitted, small group experience!
Comments