Taste Alaska! brings Alaska's flavor to you!
Friday, October 22, 2021 11:00 AM by Juneau Food Tours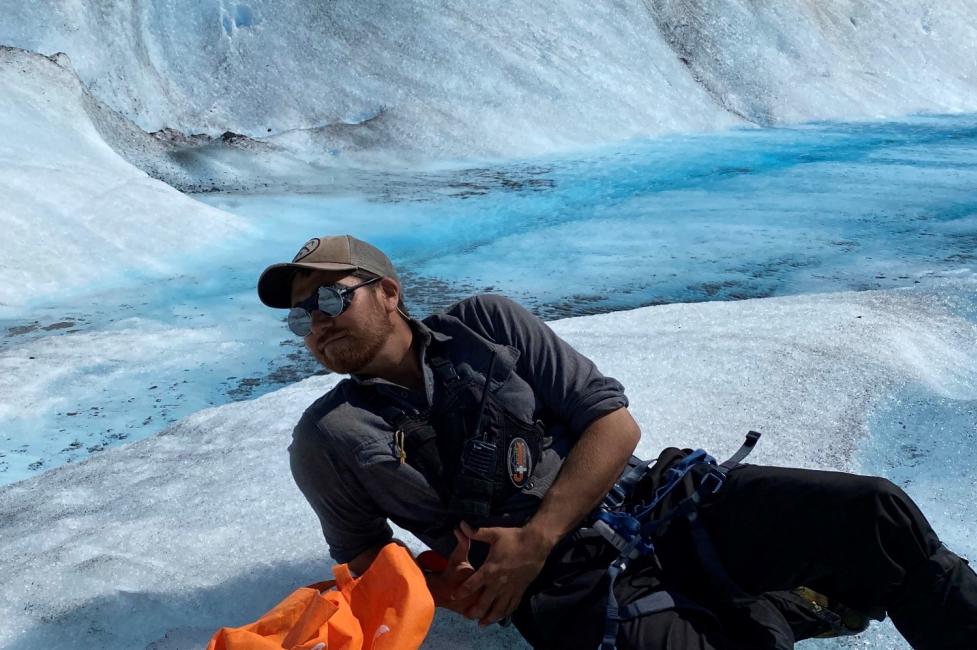 There are dozens of ways to describe travel. Phrases like backpacking, hitchhiking, cruising, and relaxing are great ways to let someone know how you experienced a new destination. But what about - taste? With the seasonal and themed boxes from Taste ALASKA! now anyone can say they've tasted the Last Frontier. Started in Alaska's capital city of Juneau, Taste ALASKA! provides travelers with culinary delights from every region of the state. The best part? You can go on this culinary journey from the comfort of your own home!
Taste ALASKA! was started by Midgi Moore in 2020 as a pivot due to travel restrictions caused by the Covid19 pandemic. Midgi, the owner of Juneau Food Tours and a certified culinary travel professional, knew she had to get creative in order to stay in business. Since the usual influx of travelers wouldn't be able to come and experience Juneau's food scene in person, Midgi thought of a way to deliver it to them! She didn't stop at just Juneau, though, and decided that she would include the entire state's culinary experiences in her food box. Since then, Taste ALASKA! has worked with over 25 Alaskan-owned businesses throughout the state and played a helpful role in connecting these small businesses to customers throughout the country. This has helped Alaskan businesses move products off their shelves and stay in business until travel and tourism return in full.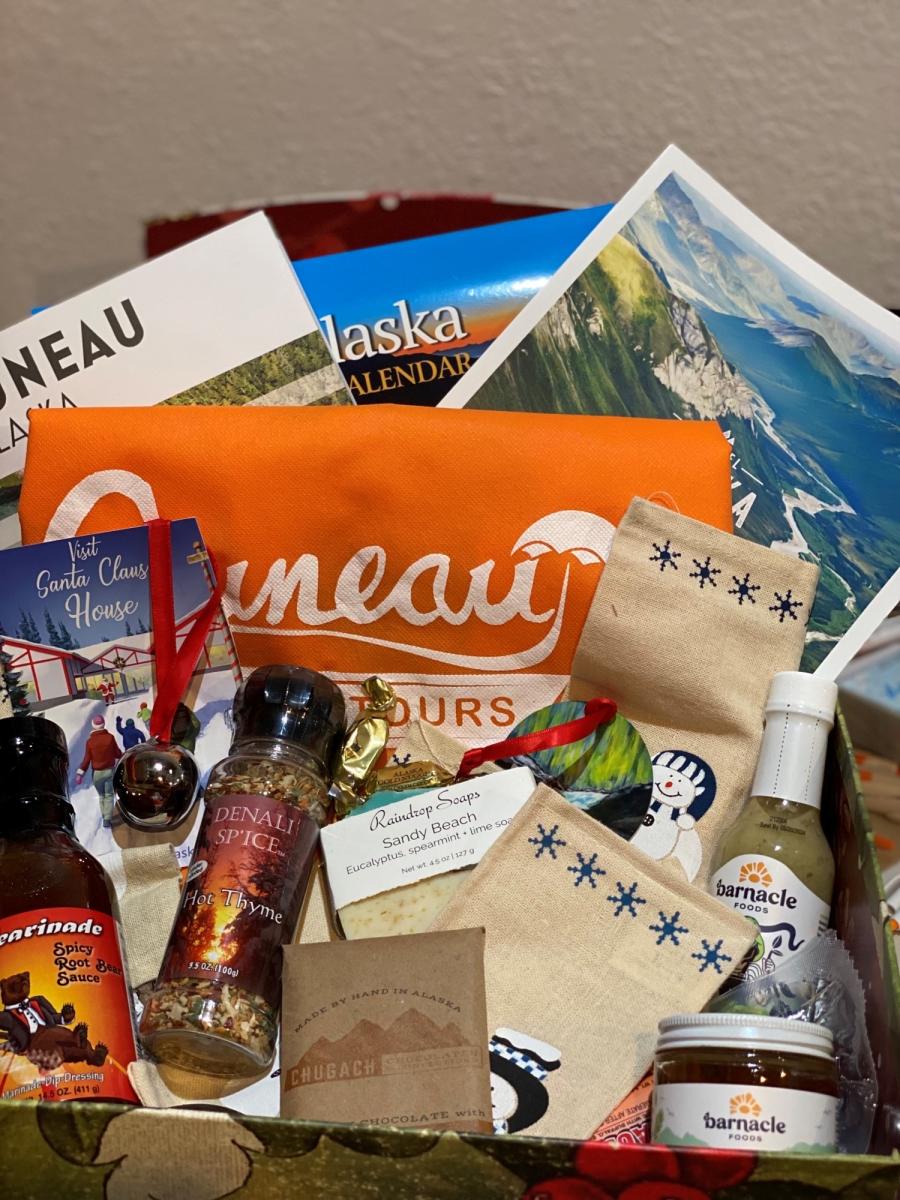 While Taste ALASKA! might be located in Juneau, the box represents the whole state! When travelers come to Alaska, they often have to choose which region to explore due to time and monetary constraints. After all, Alaska is so huge that if it were cut in half it would still be the 1st and 2nd largest state in the country! (sorry Texas) This means that a tourist to Denali might not get to experience Southeast Alaska's smoked salmon or that a visitor to Juneau can't taste the Interior's elk sausages and that, well, that is just unacceptable. Taste ALASKA! fixes that by including products from all throughout the state in one easy package. We're not talking sample sizes either. Full-size packages are carefully curated, packaged together, and delivered to your front door.
So, what exactly is in a box? Juneau favorites Barnacle and Alaskan Fudge Company are included in many of the boxes. The Southeast region of Alaska is often represented by salmon, too. Smoked salmon and salmon roe are delicacies that give you a true taste of what Alaskans eat. Jellies, jams, and trail mix that incorporate locally foraged ingredients are a huge hit, too! Spruce tips, fireweed, blueberry, and rhubarb are just a few of the flavors you might find in a Taste Alaska! box. Of course, we can't forget some of the heartier options like elk and bison sausage or venison jerky. The boxes aren't just food, either. Midgi works with Alaskan artists to bring flair to every box. Postcards, soaps and face masks, photography calendars, recipe books, and even hand-made jewelry are common inclusions in Taste Alaska! boxes. We could go on and on about all the variety that Taste ALASKA! delivers, but we think you get the point.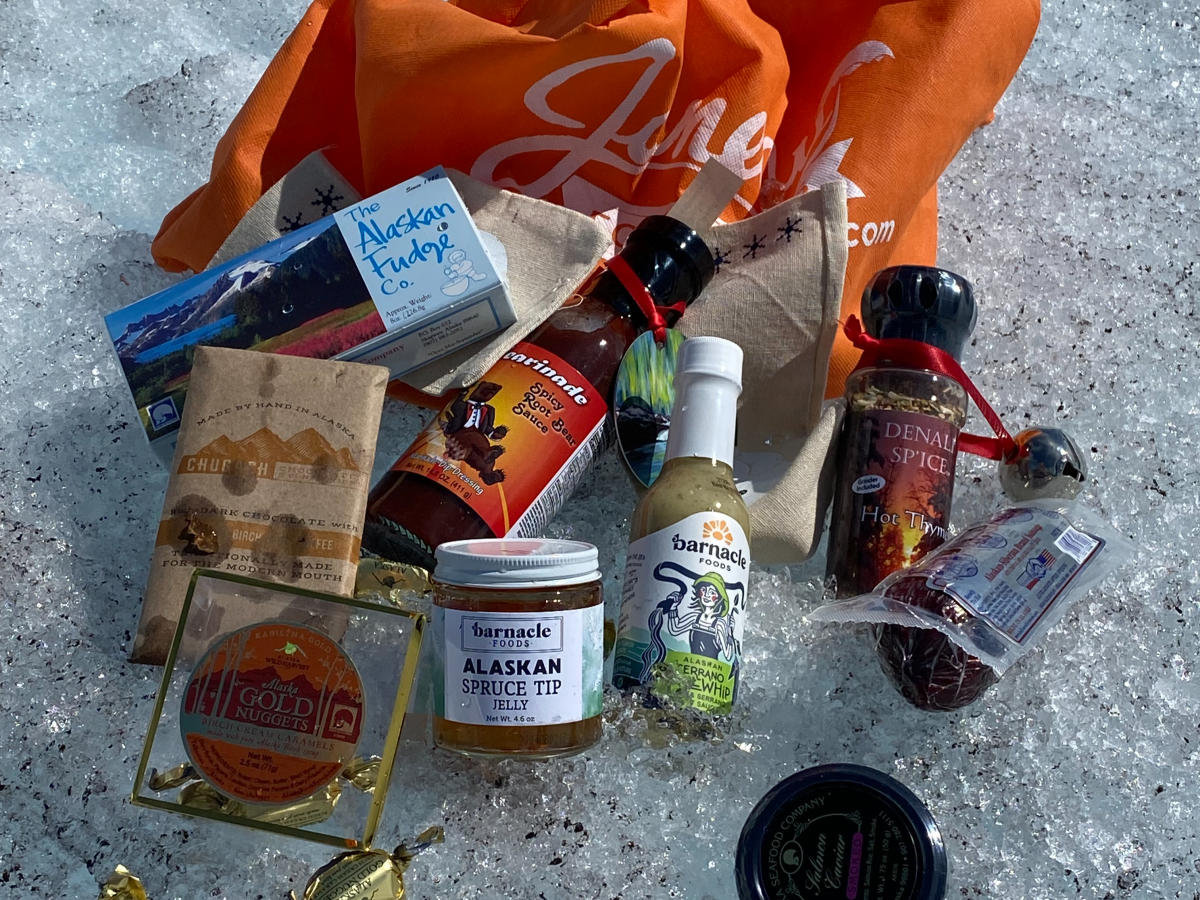 When travelers weren't able to visit Alaska in person, Taste ALASKA! was designed as a way to experience a Juneau Food Tour in the comfort of your own home.  Taste ALASKA! continues to grow and create new offerings that inspire visitors to Alaska and with the  Can't get enough of that smoked salmon? Want to see where that fireweed honey was made? Taste ALASKA! comes with travel guides to help you plan your great Alaskan adventure.
Whether it is an alternative to a postponed trip, a fond reminder of your time in Alaska, or a souvenir to inspire a loved one to visit, the Taste ALASKA! box is a great way to experience the flavors of the Last Frontier. With a variety of themes, there is a perfect box for everyone. Midgi even makes custom-themed boxes upon request! Explore the options by visiting https://www.juneaufoodtours.com/taste-alaska/. 
Author: Juneau Food Tours
Comments