Come Rain or Come Shine
Saturday, July 15, 2017 9:00 AM by Travel Juneau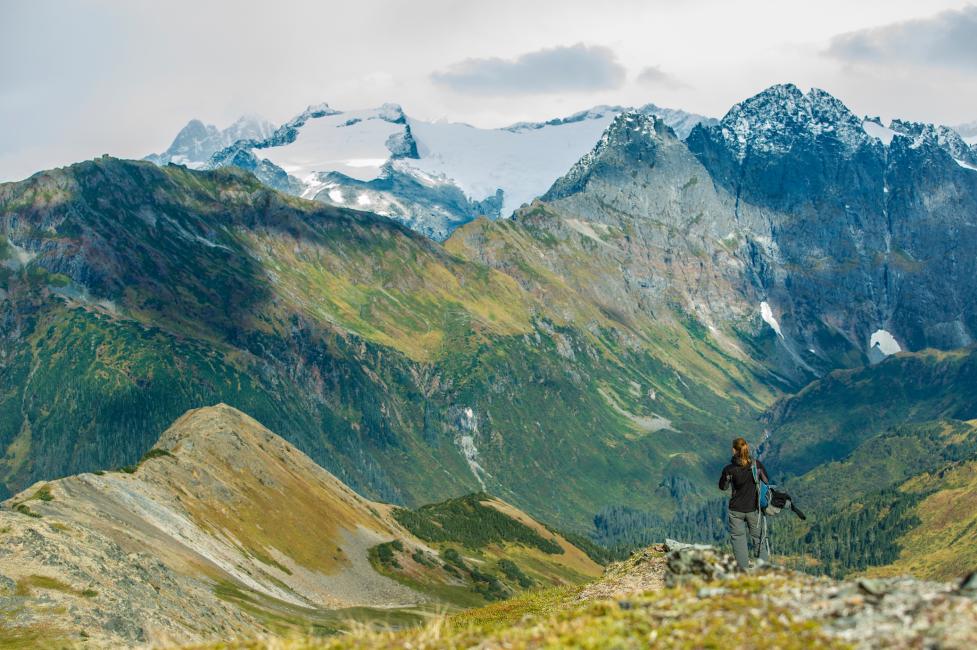 Experience Juneau's Maritime Temperate Rainforest
#didJuneau that not all rainforests are in the tropics? The Tongass National Forest, a temperate maritime rainforest, runs a full 500 miles north to south along Alaska's coast and is the largest national forest in the United States. It's essentially Juneau's back yard.
What makes the Tongass a temperate maritime rainforest? It's located alongside a mountainous coastal region, where the temperatures are moderate year-round. This creates perfect conditions for lots of summer rain and winter snow. Juneau, for example, gets an average of 62 inches of rain, about 90 inches of snow, and about 85 really sunny days a year.
Another characteristic is that these forests are home to specific tree species; the Tongass is known for Sitka spruce (the state tree), western hemlock, red cedar and yellow cedar.
When planning your Juneau/Tongass National Forest adventure, consider how much wilderness you want to sink into. You have lots of options with all ranges of adventure: light hiking, kayaking, camping, to full-on back-country trekking.  If you plan to camp, please know that the local Forest Service campsites and cabins can book very quickly; make your reservations as early as possible as all sites must be reserved in advance. Travel Juneau can also refer you to qualified, permitted guides for either short hikes or multi-day treks. If you have fishing in the Tongass on your mind, we can help with that, too!
Wildlife abounds no matter where you are in the Tongass, so plan to see black bears, porcupines, hoary marmot, and more birds than you can count, including bald eagles. The highest concentration of brown bears ("grizzly" in the Lower 48) lives on Admiralty Island National Monument, just a 30-minute float plane trip from Juneau.  Juneau, however, loves its local black bears, and they're virtually everywhere. You'll want to be "bear aware!"
Because activities – even hiking, fishing, and camping – carry on regardless of rain, we can't stress enough to be sure to pack the right clothing (see our basic tips here). Rainproof jackets, layers, and waterproof shoes will help keep you warm, dry and comfortable while you're enjoying the cool liquid sunshine of Southeast Alaska.
You can discover more about the Tongass National Forest at the US Forest Service website.
See you in Juneau soon!

Author: Travel Juneau
One of the amazing members of the Travel Juneau staff spent days and days researching and writing this ridiculously awesome post without even stopping for a sip of water or a moment of shut eye. That's okay, we love our visitors so much we feel it was worth it. We hope you enjoy!
Comments